The department seeks to promote understanding of the complex nature of American life and culture through examining how individual experience intersects with local, national and global contexts.
In investigating issues such as identity, difference, representation, power and cultural and historical change, the department encourages the study of national, regional and local communities, and supports research focused within both contemporary and historical contexts.
The department offers students the opportunity to apply American studies theory and method to their own areas of research, while encouraging them to draw on the approaches of related disciplines in order to inform and enrich their work. In addition to 12 American studies department faculty, the program also provides students with access to a network of approximately 70 affiliate faculty from departments such as African American studies, anthropology, architecture, English, history, sociology and women, gender and sexuality studies. Regular departmental, core affiliate and affiliate faculty members are all eligible to direct dissertations and theses and to serve as advisors to graduate students in American studies.
Our connections with a wide variety of faculty from departments across campus offer American studies students a chance to take part in projects such as the Consortium on Race, Gender, and Ethnicity (CRGE), the David C. Driskell Center for the Study of the Arts and Culture of African Americans and the African Diaspora, or the Maryland Institute for Technology in the Humanities (MITH), attend joint-sponsored lecture series and polyseminars and engage in a dialogue with the broader community of Americanists on campus. The Department of American Studies also offers students the opportunity to receive certificates in programs such as digital studies, historic preservation, the joint University of Maryland/Smithsonian Institution Program in Museum Scholarship and Material Culture and women, gender and sexuality studies. Students can also make use of the extensive resources housed in the Smithsonian Institution, the National Archives, the Library of Congress and other museums, libraries and government agencies in the Baltimore-Washington, D.C. region.
The department is committed to supporting excellence and originality in scholarly research. It also seeks to foster community and professional relationships and encourage regional and national scholarly exchange through student and faculty participation in conferences, projects and workshops and through the publication of scholarly work.
Graduate students enter the program with a variety of skills, research interests, backgrounds and professional experience. Whether focused on careers in the academy, advocacy and public policy, government, media or cultural resource management, students find a community of scholars engaged with teaching and research and resources designed to complement their specific interests and goals and to develop their academic skills.
To apply, please visit the Graduate School's Online Application and make sure to forward the necessary materials directly to the Graduate School.
For more information about the graduate Ph.D. or master's programs, contact the AMST Interim Director of Graduate Studies, Dr. Perla Guerrero
AMST By the Numbers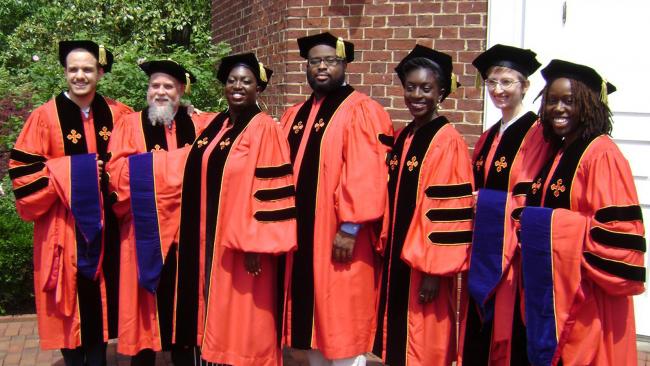 98% PH.D. STUDENT PLACEMENT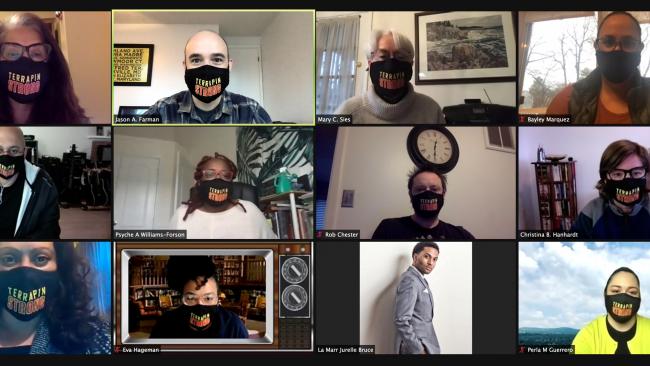 13 CORE FACULTY
Small, Intimate Department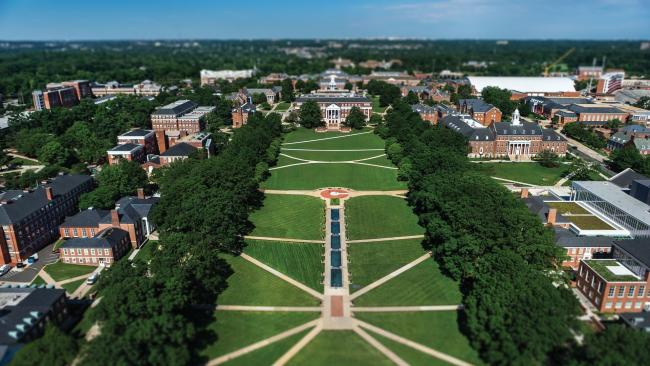 75+ AFFILIATE FACULTY
University-Wide Partnerships
Interim Director of Graduate Studies
Perla Guerrero
Associate Professor and Interim Director of Graduate Studies, American Studies
Affiliate Faculty, Latin American and Caribbean Studies Center

2329 Tawes Hall
College Park MD, 20742
(301) 405-1359
guerrero@umd.edu
Resources for Graduate Students