June 16, 2021 American Studies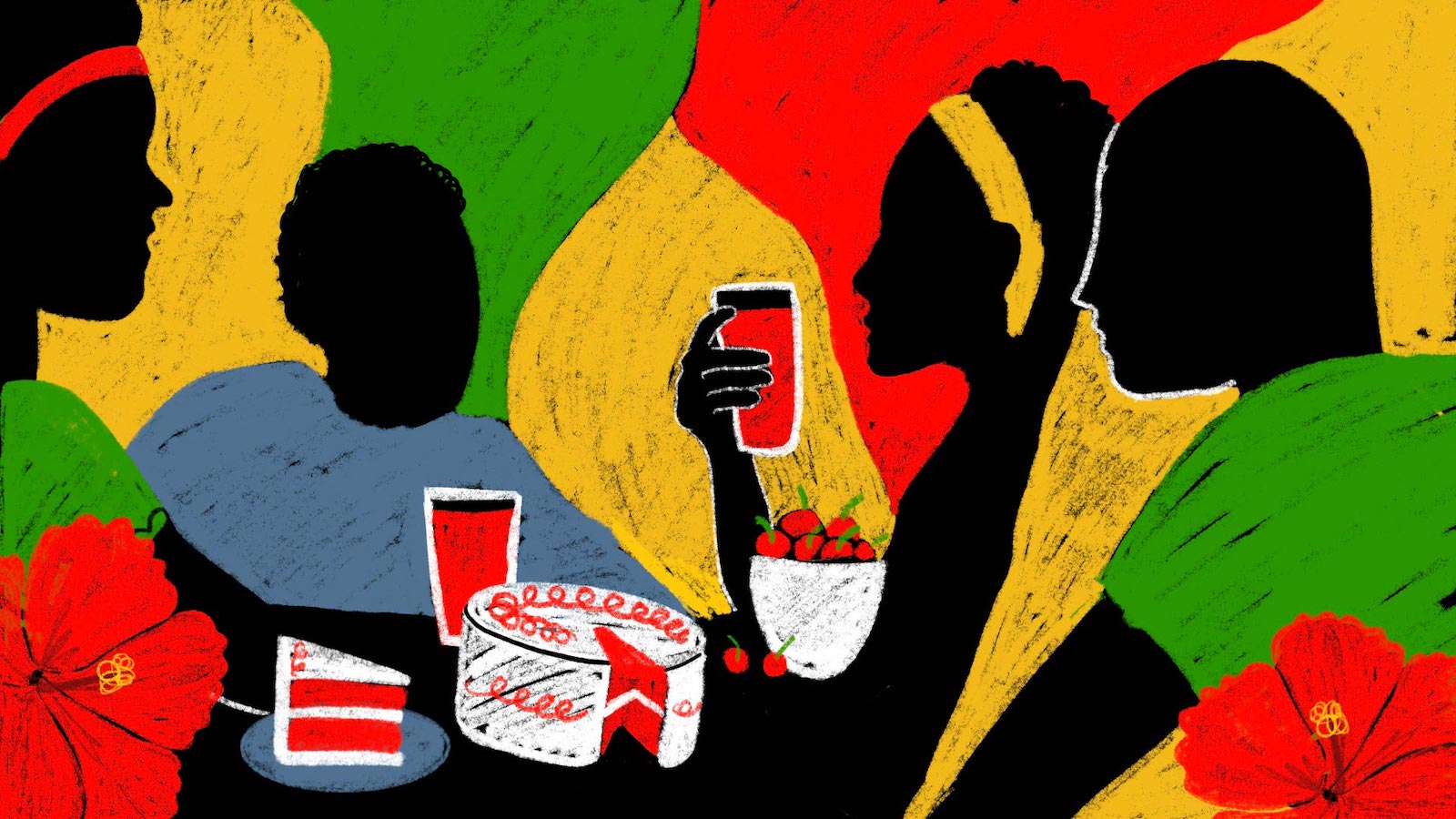 UMD expert explains Juneteenth's central symbols.
By Sala Levin '10 | Maryland Today
On June 19, 1865, Union Gen. Gordon Granger marched into Galveston, Texas, and announced to the country's last enslaved people that they were free. His timing was tragically late: nearly two and a half years after the Emancipation Proclamation.
Since the late 1860s, Black Americans across the country have marked the anniversary, known as Juneteenth. To many, the day represents not just the end of slavery, but also the continued push for equality and an end to racism in the contemporary U.S.
The emancipation celebrations remind Americans that the promise of true freedom for all is "still in need of redemption," said Psyche Williams-Forson, associate professor and chair of UMD's Department of American Studies, who specializes in Black material culture.
Juneteenth events often include parades, festivals, beauty pageants and cookouts. "It's a real opportunity to use food and Black expressive culture to talk about the past and the present," said Williams-Forson.
As people gather to honor the day, some symbols, foods and traditions remain constant.
Red foods and beverages: Central to any Juneteenth celebration is the color red, which recalls the blood shed during enslavement—and, Williams-Forson noted, today as a result of systemic violence. Watermelon, cherries, red velvet cake, hibiscus tea, red soda, red beans and grilled meats drenched in red barbecue sauce are common Juneteenth treats. Red food on a table is "the thing that signals" that the event is a Juneteenth celebration, said Williams-Forson. Green and black decorations are also typical; green stands for a connection to the land, and black represents Black people, Williams-Forson said. The three colors together are also the colors of Black liberation flag.
Regional specialties: Though foods like corn, collard greens, black-eyed peas and sweet potatoes are staples of Juneteenth celebrations in the South, the produce wasn't always readily available in northern states. Thus, Juneteenth events around the country highlight local cuisines and cultures, said Williams-Forson. Residents of the Chesapeake Bay area might have a crab boil, while Louisianans might celebrate over crawfish.
Symbols of the African diaspora: Since the 1970s especially, many Juneteenth celebrants have honored the African diaspora by incorporating some of its most visible symbols. People may wear West African dashikis or kufi caps, or other clothing influenced by the richly patterned textiles of the continent. Adinkra (written Ghanaian symbols) are also often seen on clothing or jewelry.
Music: Soul music—from artists like James Brown and Aretha Franklin—is ubiquitous at Juneteenth, said Williams-Forson. The goal is to find music "that's going to appeal to a mass audience that's very much entrenched in Afro-soul," she said. Regional musicians are also well-represented; in Washington, D.C., home of funky go-go music, go-go legend Chuck Brown's songs might pour out of speakers.
Read this story in Maryland Today.
Juneteenth is a designated holiday across all University of Maryland institutions, Chancellor Jay A. Perman announced in March. Since Juneteenth falls on a Saturday this year, the observance will be on Friday, June 18. Employees will be granted administrative leave that day, and all summer session classes will be canceled.
Illustration by Valerie Morgan.