Three ARHU Faculty Members Named Graduate Faculty Mentors of the Year
May 24, 2021 School of Theatre, Dance, and Performance Studies | Linguistics | American Studies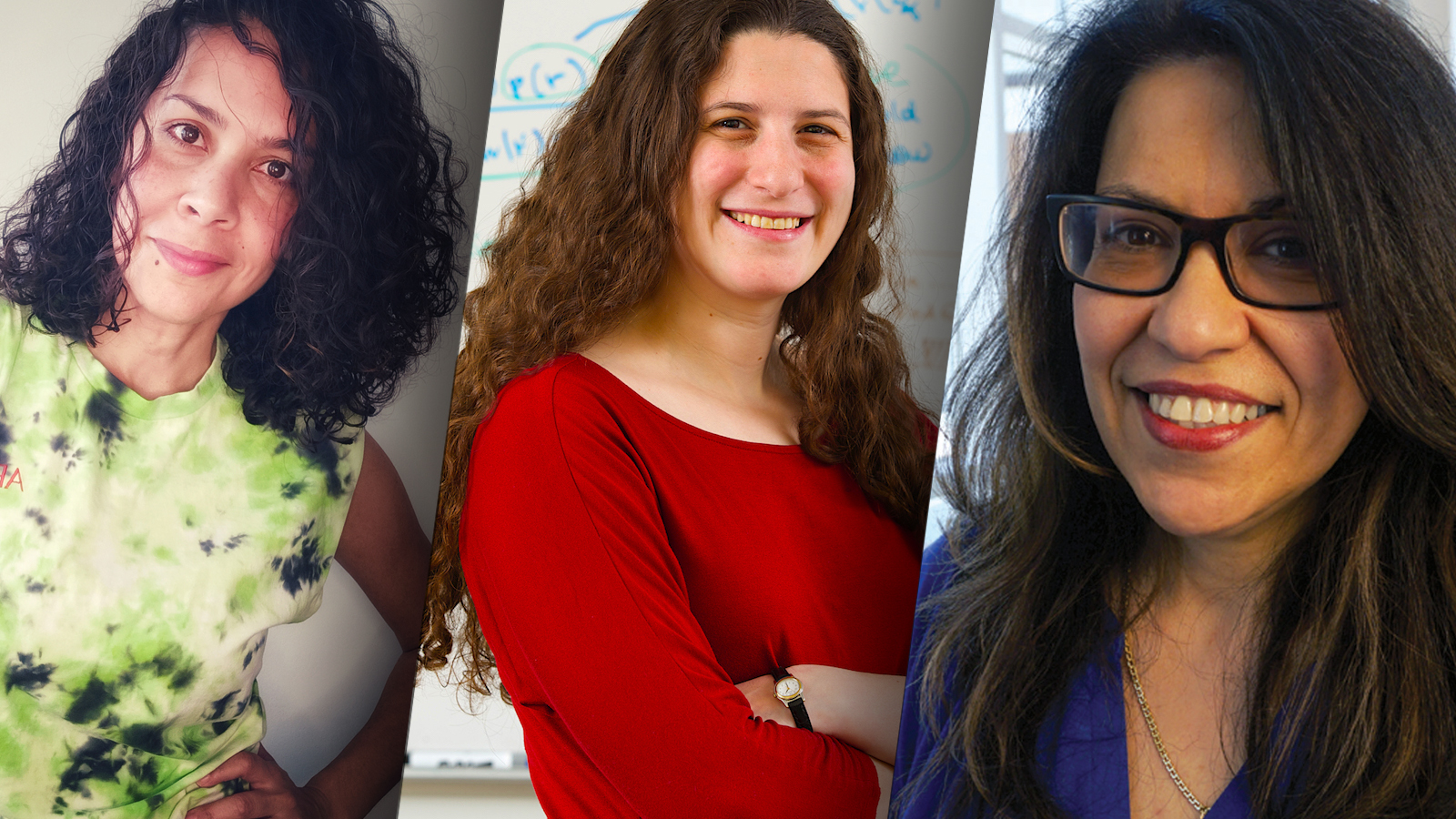 Melissa Blanco Borelli of the School of Theatre, Dance, and Performance Studies, Naomi Feldman of the Department of Linguistics and Nancy Raquel Mirabal of the Department of American Studies are recognized.
By ARHU Staff
Associate Professor in Dance and Performance Studies Melissa Blanco Borelli, Associate Professor of Linguistics Naomi Feldman and Associate Professor of American Studies Nancy Raquel Mirabal were selected to receive Graduate Faculty Mentor of the Year Awards, given by the Graduate School. The award recognizes faculty members who have made exceptional contributions to a student's (or students') graduate experience.
Blanco Borelli, an expert in Blackness in Latin America, dance history and theory and popular dance on screen, said she sees graduate students as "potential future colleagues" and people she wants to develop "critical friendships with." 
"So, it becomes important for me to engage with them as co-conspirators in the process of discovering ideas, processes and theories," she said. "I love building community with them and I especially enjoy witnessing how their thinking and selfhood grows."
She added, "Graduate School is not easy for so many reasons, so I see part of my role as easing their journey and offering an ear or a word that provides intellectual stimulation alongside space to breathe and be themselves."  
Feldman, who is also affiliated with UMD's Institute for Advanced Computer Studies and has a focus in computational psycholinguistics, said she enjoys training students who didn't previously have a computational background to do computational modeling and pushing students to synthesize ideas across multiple disciplines.
"Training graduate students is the best way to change the field," she said. "There's nothing more powerful than a motivated graduate student. I've been lucky to work with incredibly talented students, and have been really impressed with their creativity and depth, and how agile they are at integrating new ideas into their research." 
Mirabal, whose research areas include Afro-diasporic and Latinx studies, called mentoring graduate students an invaluable part of her work as a professor. She is especially committed to mentoring students of color, who continue to be underrepresented in academia. 
"It is critical to assist our students with navigating the profession, supporting their goals and letting them know they belong," she said. "The greatest gift is witnessing emerging scholars find their voice and realize their potential as thinkers, researchers and writers. I am in awe of their brilliance and innovation." 
Blanco Borelli, Feldman and Mirabal will each receive an honorarium of $1,000 to support mentoring activities. 
This year, 155 graduate students nominated 22 faculty for the Graduate Faculty Mentor of the Year Award. A campus-wide selection committee, comprising graduate faculty and graduate students, evaluated the nominations and named 10 faculty members as awardees. 
Photos courtesy of the awardees.